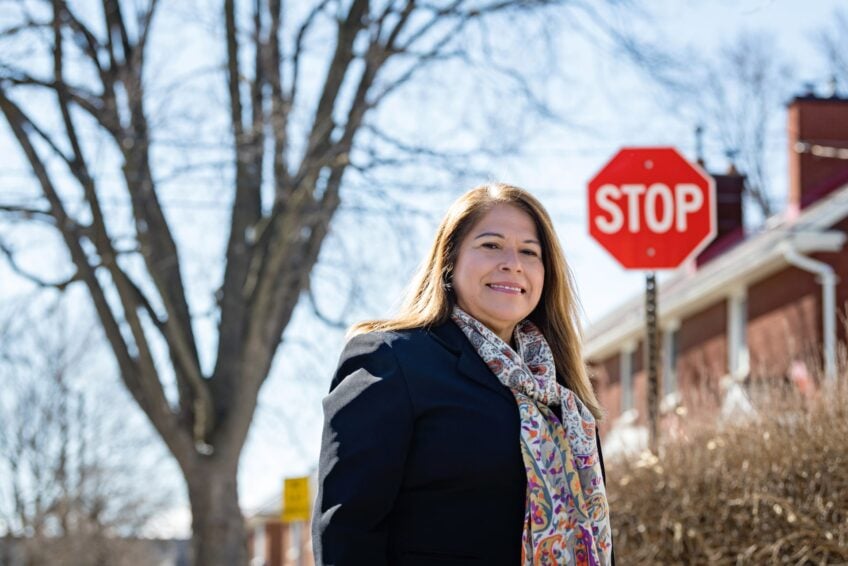 Noreen
Keeping people safer on the roads
Noreen Mazorra has always been passionate about transportation and safety. She grew up with her six sisters in the family road construction business in El Salvador. Two of them, including Noreen, followed their father into civil engineering and one is an architect. And for the past 17 years, Noreen has been using her expertise to make Ottawa's roads safer for drivers, cyclists and pedestrians.
As a traffic operations engineer, Noreen helps ensure that the road markings and traffic signs we all rely on are well maintained, serve safety purposes, and meet provincial and federal regulations.
That's no small feat on a road network that stretches over 10,000 km!
"These materials impact the lives of everyone," she says. "It's very exciting!"
For a traffic operations engineer, Noreen explains, the year has two seasons. First, there are the four to five months spent meticulously planning and ordering supplies.
Seven to eight months then follow when workers execute the plans. Signs are erected and replaced once the ground thaws in April and road markings are repainted a few weeks later.
"The City has a commitment to high quality services," Noreen says.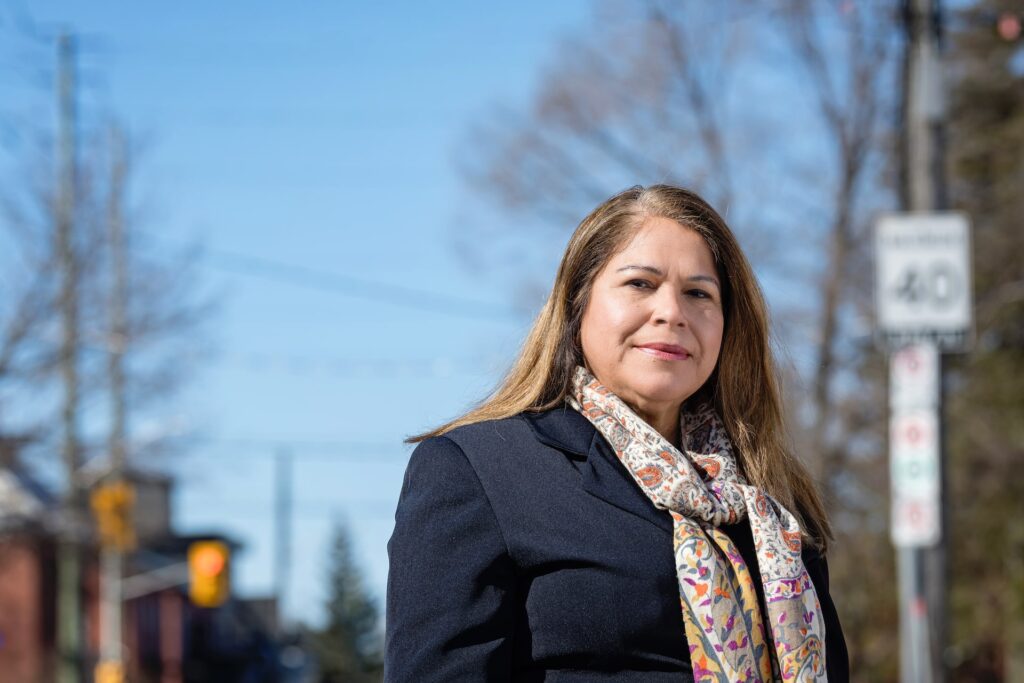 Every year 33,000 signs are installed or replaced throughout Ottawa. And this year alone, 4.5 million meters of paint were applied to Ottawa roads.
But inflation and deteriorating infrastructure are both making Noreen's job harder. Inflation is driving the costs of materials up, while climate change is wreaking havoc on the road surfaces where those materials are laid.
Noreen and her colleagues are up to the challenge, stretching dollars where they can and running pilot projects to identify more durable products suited to Ottawa's road and weather conditions.
"I enjoy being on top of the future needs," Noreen says. "The future is not in ten years. It's in one year."
In her nearly two decades with the City of Ottawa, Noreen has seen lots of changes. The most important is the improvement of general road safety and the advancement of vehicle technology, which now includes sensors for detecting road markings.
What hasn't changed is Noreen's passion about her work. And her advice to young professionals is simple.
"Follow your passion," she says. "The passion you bring to your work, regardless of the area of your work, it will bring you satisfaction."