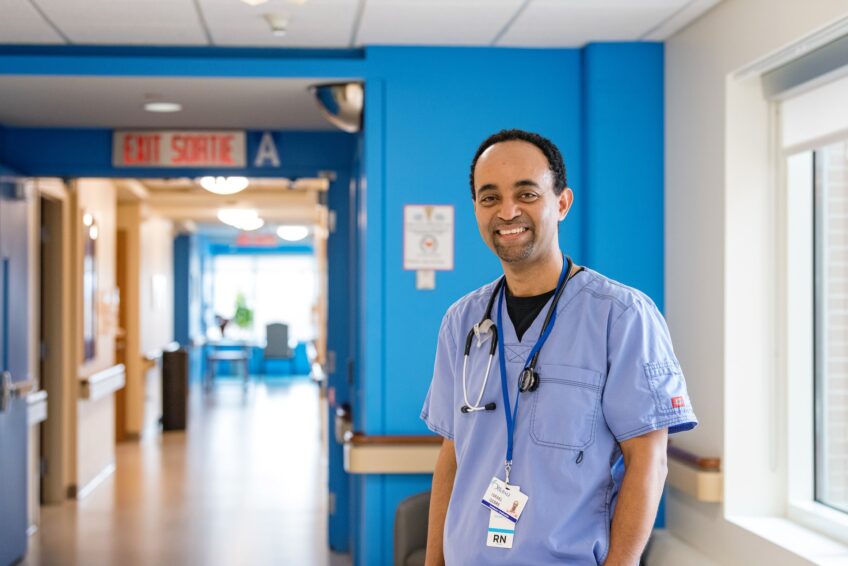 Israel
Keeping seniors and families safe
The first time Israel Geber got a nursing placement at a long-term care home he was impressed. It was a compassionate place, and he was excited by the real impact he could have on patients.
When the pandemic forced him to choose between his positions at a hospital and at the Gary J Armstrong Home, he picked the home. Three years later, he is unequivocal.
"It was the best decision."
The Gary J Armstrong Home is not a workplace, Israel insists, it is where residents live. When you go into a room there, you are entering a resident's home.
All of the staff at the home approach their work collaboratively to provide care and services to the residents, and to create a warm and welcoming environment.
"This is what everybody deserves to have. Every human should get this kind of treatment and respect."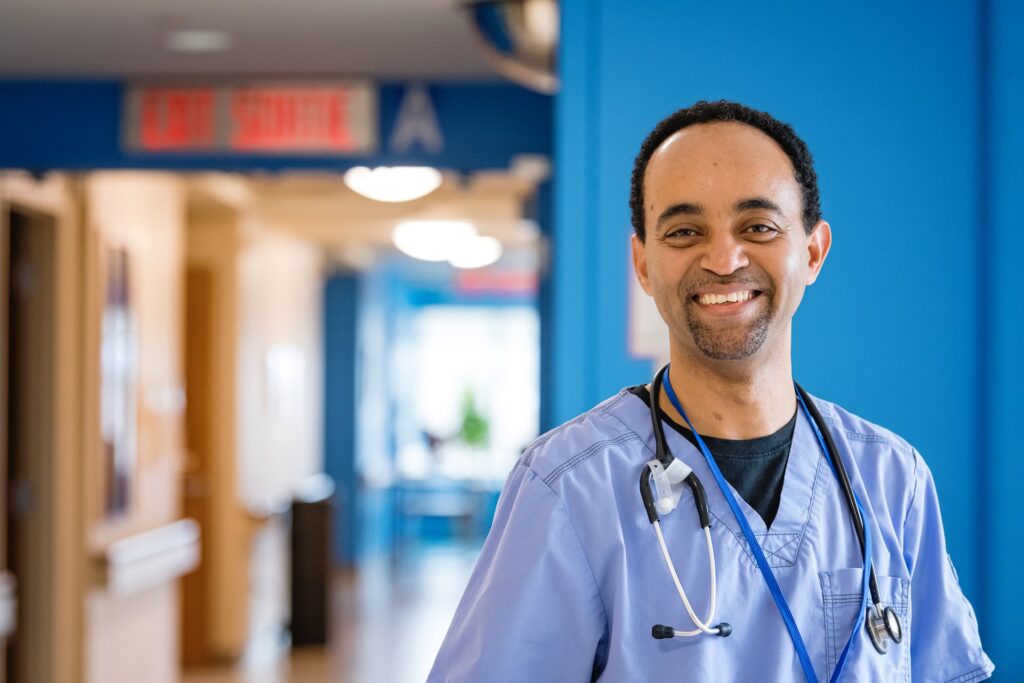 Israel started working as a healthcare aid in 2006 at CHEO where the nurses recognized his potential and encouraged him to pursue a career in nursing. He did just that with the support and encouragement of his wife, spending five years going to school to become a registered nurse alongside his work at the hospital.
After a few years as a nurse at another hospital, he realized that the high turnover of patients wasn't for him. He wanted to have a deeper impact on his patients' lives.
He found that in the resident-centred approach in long-term care. Today, he works to create a bond with residents and to include them in the decisions about their daily care – the easy ones and the difficult ones.
"It makes me happy to be part of it."
Since last July, Israel has been the Infection Control Nurse at Gary J Armstrong, responsible for prevention, immunization, education, and for ensuring that all PPE protocol is observed. Outside of an outbreak, Israel continues to do rounds, checking in on residents and focusing on the little things that make a big difference.
"Every morning my kids ask me: 'Where are you going?' I say: 'I am going to help others.'"