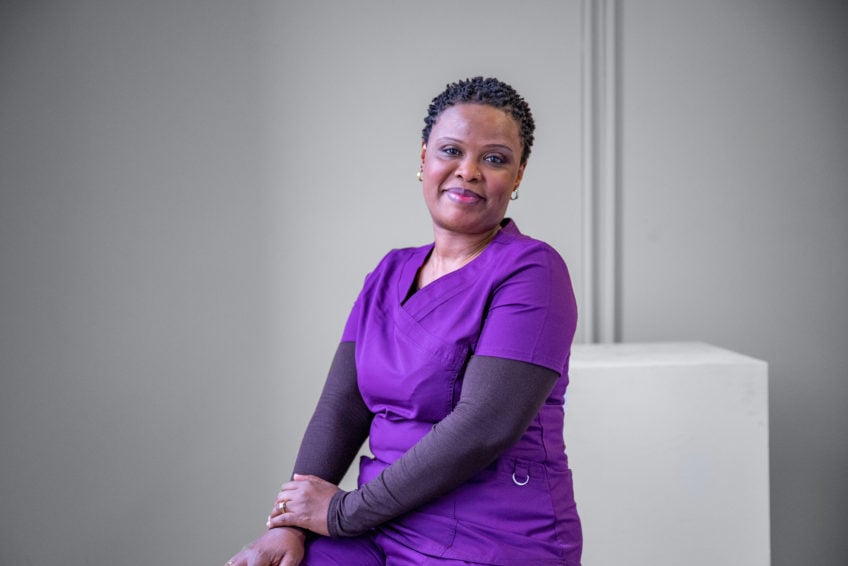 Laurence
Keeping seniors safe
"I'm proud that I did not give up in the face of the pandemic," says Nyiramana. "We worked as a team and managed to limit infections at our residence."
Laurence has been a nurse for 17 years at the Champlain Long Term Care Residence in Ottawa. This long-term care centre is managed by the City of Ottawa.
Originally from Rwanda, she experienced genocide. Being unable to help an injured friend who bled to death, she resolved to work in the health care field. At 16, she decided that she would be a nurse.
She came to Canada in late 1996 and kept her promise. After working at a hospital, she began her career at the Champlain Residence.
When the pandemic arose, she didn't panic: "Because of what I had experienced, I was convinced that we would get through it, that there would be solutions."
She feels stronger than usual. "More than ever, I had everything within my power to help vulnerable people."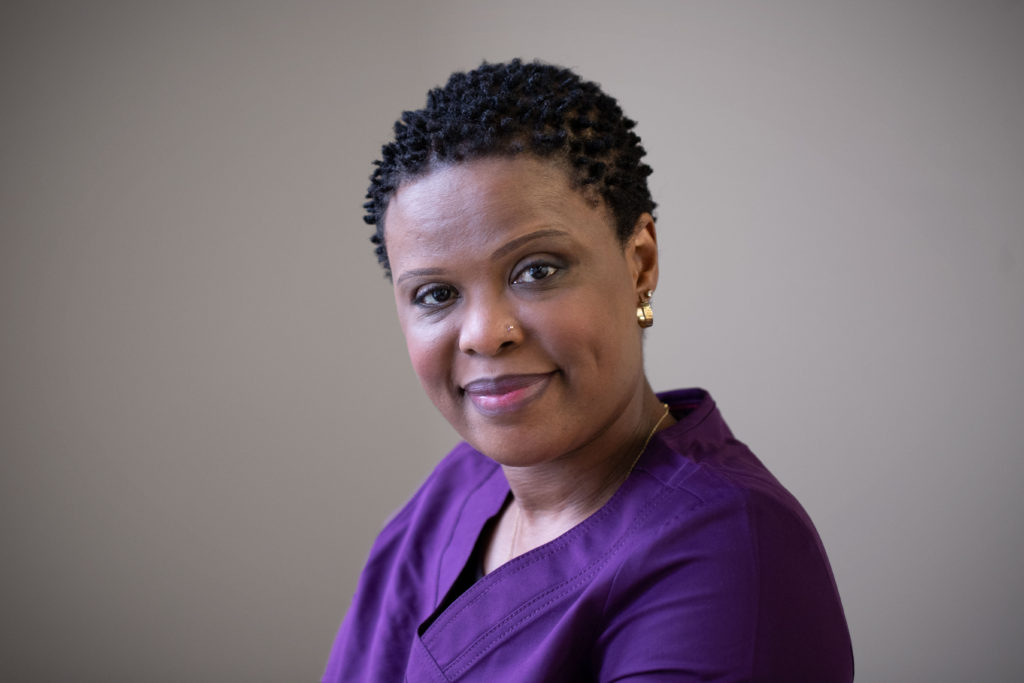 Laurence also knows that she and her colleagues are ready. "We were prepared for the unexpected," she explains. "We had received training to better fight infections. It wasn't for COVID, but we had a good base. Because of that preparation, we knew what we were doing."
The team quickly set up monitoring teams to control the entrances, hand-washing and mask-wearing. True teamwork. "From management to residents," Laurence is proud to point out.
Several months before the pandemic, she worked briefly in a private establishment. That enabled her to see that a number of rules were not being followed. She was surprised that these problems persist, when it's known that the government inspects all establishments.
That experience plus the pandemic made her realize even more the benefits of a public establishment like the Champlain Long Term Care Residence, whose objective is not to make a profit. With a stable team and adequate resources, Champlain Residence was able to adequately prepare.
Laurence Nyiramana now understands why Champlain residents say, "It's a five-star place, here." She also knows that she is really helping others, just like she wanted.