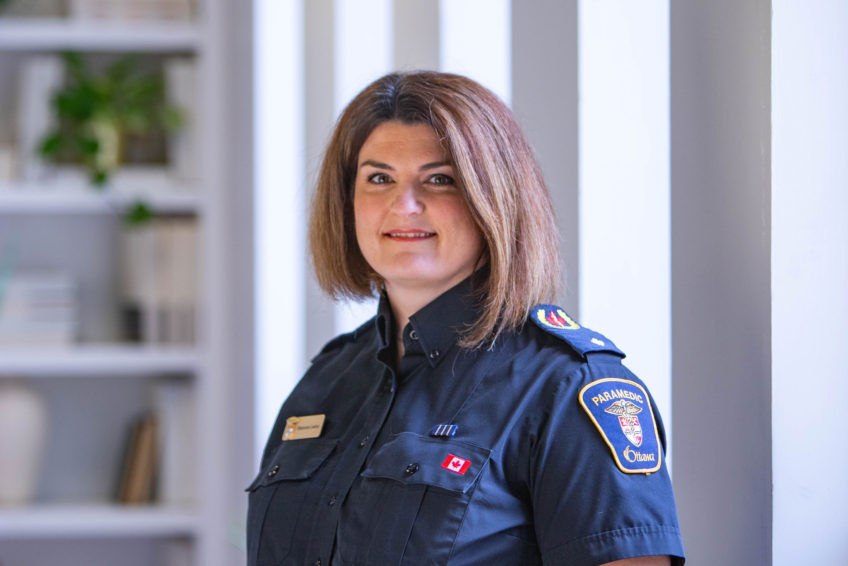 Shannon
Facing down COVID in long-term care homes
"Oh boy, here it comes."
Shannon Leduc remembers what was going through her mind in the days before the pandemic struck.
"Very quickly, it became real for us," she says.
As Ottawa's paramedic commander responsible for Clinical programs, which include infection prevention, Shannon knew what she needed to do.
Keep patients safe. And keep paramedics safe, too.
No one could be better suited for the job. With twenty years of experience as an Ottawa paramedic and educator, Shannon was also completing her master's degree in epidemiology – the study of diseases and their spread in populations – as the global pandemic hit.
"It's the mantra of the paramedic," she says. "You want to be overprepared and ready to respond in that instant, not caught off guard."
As first responders, paramedics are on the frontlines of the pandemic. They've provided care, assessments, and treatment to seniors in overwhelmed long-term care homes. And continue to work every day with the most vulnerable people in Ottawa.
"To us, it doesn't matter if they have a health card," Shannon says. "We will provide care to everybody."
No matter what the challenge, the focus for first responders is simple: "Get to these patients now."
Throughout the pandemic, Shannon and her colleagues have risen to the challenges of COVID in extraordinary ways.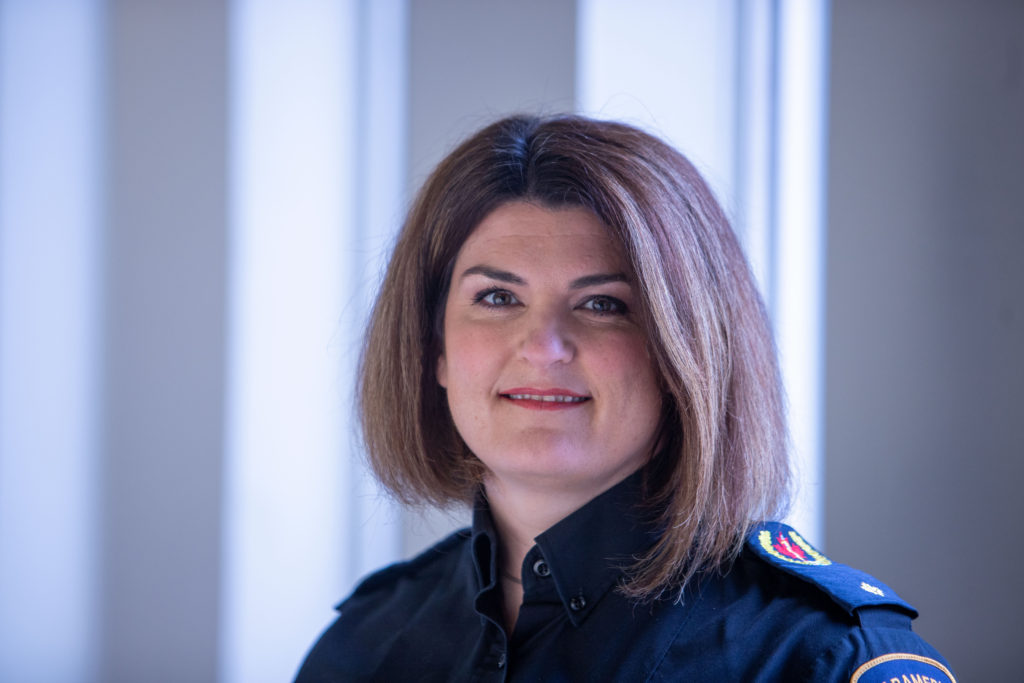 "We had a very ambitious mandate that was given to us one Friday afternoon at 5 o'clock," Shannon says. "They wanted all these long-term care residents" – more than 1,700 people in total – "to have swabs completed by Monday."
Working through the night, Shannon's team worked to schedule shifts, get swabs, make training packages, and organize city buses to transport paramedics to long-term care homes – starting at 7 am Saturday morning.
"It was a Herculean effort," Shannon says. "When we saw the buses roll out… it was just 'Wooh! We did it!'"
"I've never seen so much collaboration in health care ever," Shannon says, reflecting on her experiences throughout the pandemic. "People have put the patient at the centre."
Now, health care providers need support, too, as they grapple with continued demands and burnout.
"We haven't even seen the beginning of the fallout from the pandemic in health care workers," Shannon says. "There's a lot of work to be done there to understand the best ways to provide care."