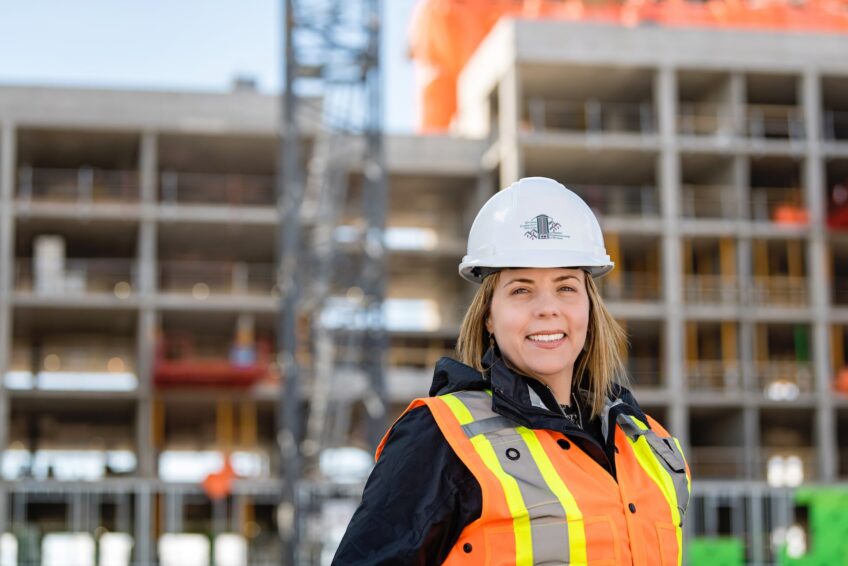 Eva
Building affordable homes for more people
When a family is handed the key to a new affordable home in Ottawa, it's a moment that can change their lives. And it's made possible by people like Eva Russell and her colleagues at Ottawa Community Housing.
As an architect who joined OCH in 2014, today Eva works to guide the construction of new affordable housing projects from start to finish.
"It's really rewarding," she says, describing the feeling of seeing new tenants move in to brand new buildings. "I'm able to see the impact."
One of the best parts of her job is constantly learning about new ways to build the highest quality homes – and keep rental costs affordable for decades to come.
From solar panels and triple-pane windows to EV charging stations and geo-thermal heating, the next generation of affordable housing in Ottawa is being designed to the highest building standards. For Eva, that means finding ways to build climate-resilient homes that maximize energy efficiency and minimize future maintenance costs.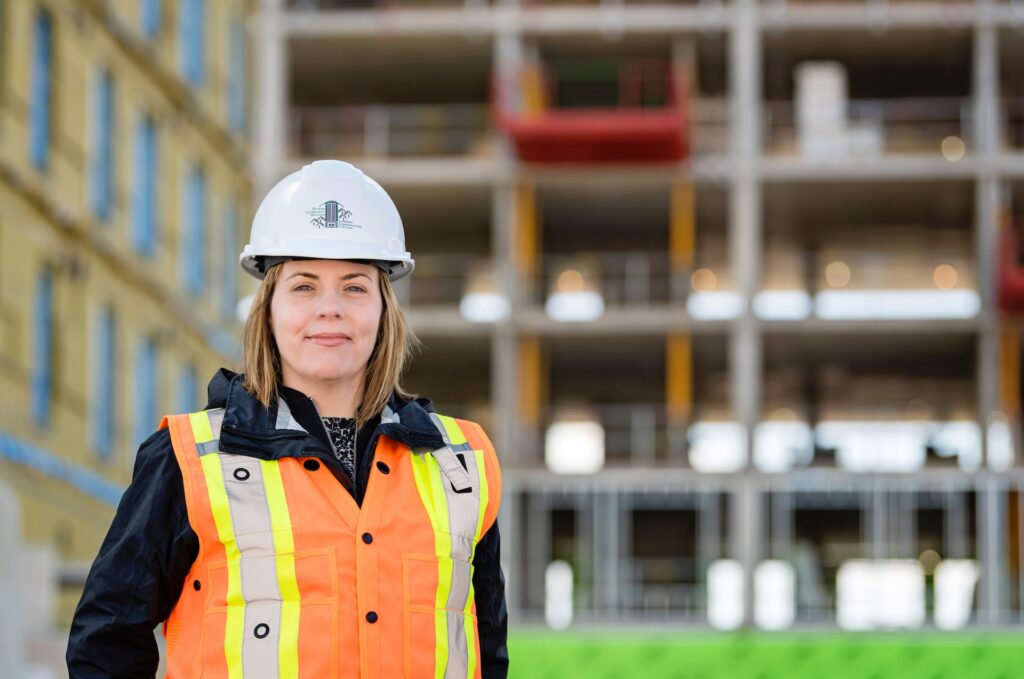 "We're building Passive House and energy efficient designed homes that are very durable," Eva says, referring to housing design that will reduce the cost of heating and cooling at the new Mikinàk Community in Wateridge Village. Featuring three buildings with 271 homes priced at affordable rents, the project will open its doors to new residents in 2024.
For an architect like Eva, working in the public sector is different than working for a private developer. And Eva loves it.
At Ottawa Community Housing, "we all have the same core values," Eva says. "We're providing homes for the residents of Ottawa."
"Everybody is super dedicated to their job because we all have a common mission," she says. "We can just focus on the work."
It's the work of building our city up – with quality housing for everyone.