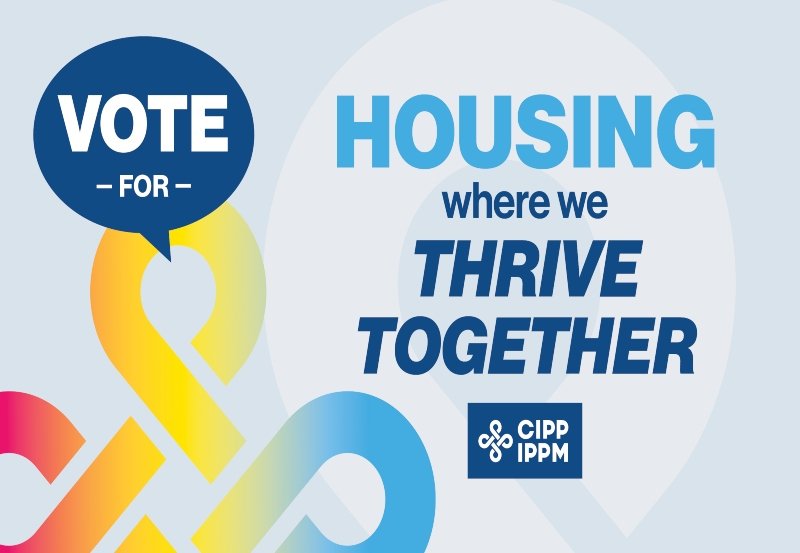 Vote for Housing Where We can Thrive Together
On June 2, we will go to the polls to vote for who will lead our province.  
 
As your union, we can offer you some useful analysis as you are making your choice.  
We need a provincial government that will act in the interest of the people of Ontario, all members of our community and all workers.
Housing is a human right. We need safe homes for everyone in our community.
We do not have enough homes for people in our community. And the cost of housing has skyrocketed. We need to elect a provincial government that will invest in housing for everyone.
We encourage you to vote for housing where we can all thrive.
The challenges
There are 2 housing crises in Ottawa. The first is the crisis of homelessness and housing insecurity. We do not have enough social housing to take care of our community.
The second is the affordability of homes for first-time home buyers. We need a plan to ensure that houses in our community are affordable for the people who live here.
In January 2020, Ottawa City Council declared a housing and homelessness emergency.
Two months later, COVID-19 hit. In the first 7 months of the pandemic, the number of people living on the streets grew by 70%. Two years later, Ottawa housing prices have gone up by almost 25%.
The solutions
Governments and our community responded to the convergence of the homelessness crises and COVID-19. They increased services, opened new shelters that enabled physical distancing, created more housing subsidies and shelter options.
We can see that many solutions are possible.
We have joined hundreds of organizations and individuals in our community by endorsing the Starts with Home campaign. All of us together believe that housing is one of the most basic human needs we have, and without it, staying healthy, learning, working, and building community are almost impossible.
The province needs to maintain and increase its commitment to social housing in collaboration with municipalities and social housing providers. Municipalities need the ability to have flexible zoning for increased density within their existing residential areas.
What to look for at the polls?
CIPP members work year-round on housing solutions in our city. During the pandemic, they responded to the dramatically increased need for safe housing solutions.
We must vote for a provincial government that believes housing is a human right.
Look for parties that have a plan and financial investment that will allow the City of Ottawa to increase the supply of social housing through Ottawa Community Housing. This means provincial dollars for housing along with increased municipal funding overall. Look for a provincial government that has a plan to change municipal zoning to allow for appropriately increased density and increased housing supply for buyers.
These are parties that share our vision for housing where we can all thrive.